Powerful Digital Solutions
We offer you a powerful suite of communication solutions through our partners, that enhance your business performance, your productivity and your brand reputation.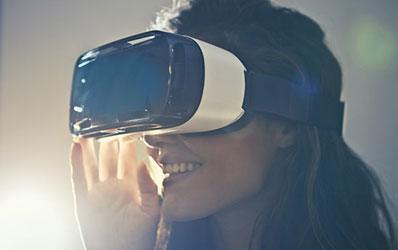 VR/AR SOLUTIONS DEVELOPMENT
VR is a trending topic with enormous potential to attract customers and also improve the business. The important thing is to provide an affordable VR experience and make sure that each content is safe and good for the customer
Use Cases:
Advanced In-Store Experience for Retailers
Product Search, Product Information and Customization Assistance for Retailers, Manufacturers and service providers
Home In-Store Experience – "Try Before You Buy"
Augmented and Virtual Reality in Fashion Retail
VR Property Showcases
Designing Interior With AR/VR
Virtual Bike Tours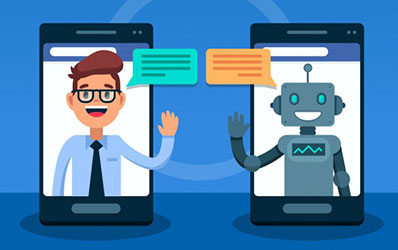 Hubrum Technologies Inc, USA has been listed in the top 10 Chatbot Solutions Providers in the World. With our technology aid, you can provide world-class chat boat service to your customers.
Advantages:
Better user experience in your websites
Schedule meetings
Chatbots can identify customers behaviour over time and uses this data in the future
Make reservations
Personally guide selling of goods and services
Promotes add on products, cross-sell and up-sell
Real-time customer service and support
Real-time updates
Interesting games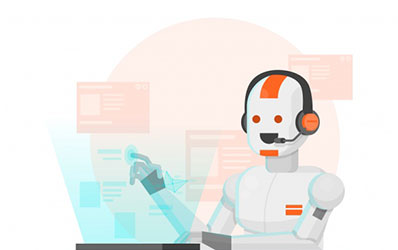 From mobile applications to virtual assistants like Alexa, Siri the voicebots are now revolutionizing the user experience. It is apt for every industry to be it healthcare, entertainment, education, commercial business and more. From a study by IDC, it is estimated that 30% of the enterprises will use interactive conversational speech technologies by 2022.
Advantages:
Schedule in-person meetings
Lead Generation for sales and marketing
Updates the database in real-time
Customer Support Services
Ticket Booking
Making Reservations
AI (Artificial Intelligence) Solutions
BrandMoxie is always the first runner in giving custom AI competence of action, we
have delivered a couple of predominant applications which fills its smart need to help
client in their associations. Without to our surprise, several companies in the market
going from fashion technology to complex CRMs are being controlled by our AI
solutions for streamline and utilise their improvement.
Use Cases:
Facial Recognition/Individual Identification
Product Personalisation and Recommendation
Credit and Lead Scoring
Predictive Analytics for Brands
Virtual Help Desk
Sales and workflow optimisation
Fraud Detection
Risk Optimisation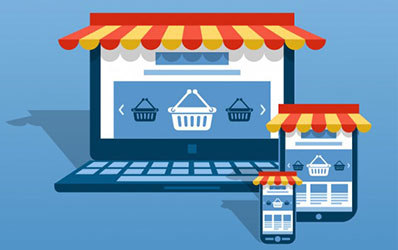 This is the era of eCommerce. We the team Hubrum is here to assist you with the latest technology solutions to give your eCommerce business a new face.
Advantages:
Ecommerce website
Ecommerce mobile apps (Android & iOS)
Custom eCommerce integrations using API frameworks
Efficient Content Management System
Better Customer Relationship management
Customized shopping carts
Integration with best payment gateways for better payment solutions
Implementation and testing of a new eCommerce system
Attractive storefront designs with customized templates
Affiliate program management
Customer loyalty programs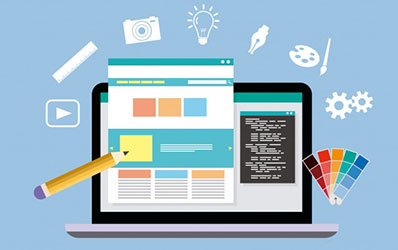 Content Management Websites can improve your brand's digital presence with appropriate tools that can make engaging audience-friendly content.
Advantages:
Manage content in an intuitive fashion
Customized platform
Integrate content with marketing strategies
Powerful editor
Enables to create categories and assign tags
Strong community
Multilingual support
Detailed taxonomy system
Allows to share data and tools with your other websites
Variety of themes and plugins are available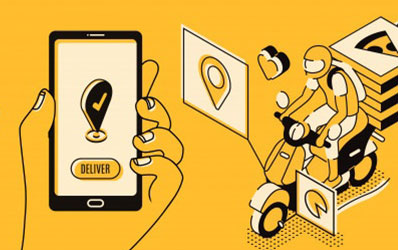 Food/Grocery Delivery App
Buying food/groceries is an inevitable part of our life. We visit food/grocery stores at least once a month to shop for shopping necessary provisions for their home. Food/Grocery delivery apps can help food/grocery businesses to make a convenient home delivery system for their customers.
Advantages:
Scheduled home delivery systems
Promotes addon sales
Can provide other marketing services- For example, provide a free online cookbook with an option to order the recipe ingredients.
Development of attractive front store
Additional solutions like chatbots and voicebots.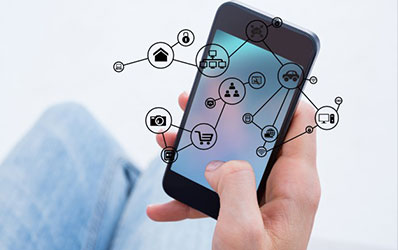 Custom Mobile App Development
We develop native and hybrid mobile applications (Android & iOS). Without limiting
your functional requirements, we use tools and services that deliver the best user
experience e to your final product. Something we cherish very much is that we were
able to implement advanced mobile apps for our clients the USA, Europe and GCC.
User Cases:
Custom Mobile Apps for E-Commerce Portal
Custom Mobile Apps Bank, Insurance Companies and other Financial
Enterprises for making & viewing transactions, view updates, receive
notifications, download instant reports etc.
Custom Mobile Apps for employees to mark attendance, apply leave, claim
salary, receive updates from company etc.
Custom Mobile Apps for Ordering and delivery food from restaurants.
Custom Mobile App for searching and finding jobs, hiring employees etc
Custom Mobile app for viewing and following fitness workouts
Custom Mobile Apps for Booking tickets for events, films, programmes etc.
Custom Mobile Apps for booking appointment with Doctors.
Custom Mobile Apps for booking flight tickets, hotel rooms, booking taxis etc
Custom Mobile Apps for Classifieds sites
Custom Mobile Apps for Video streaming, View/Download videos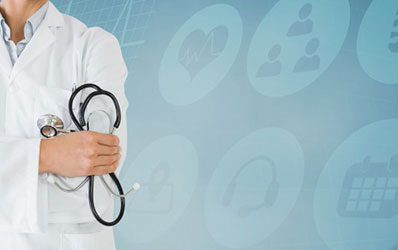 Doctor's Appointment Management App
Handling a large volume of patient data is a common problem for clinics and hospitals. We design highly efficient appointment management mobile apps meeting your expectations.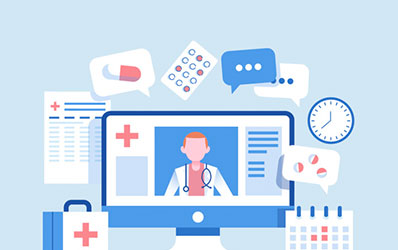 HIMS (Hospital/Clinic Management System)
Handling a large volume of patient data is a common problem for clinics and hospitals. HIMS is developed for efficient day to day operations by hospitals or clinics.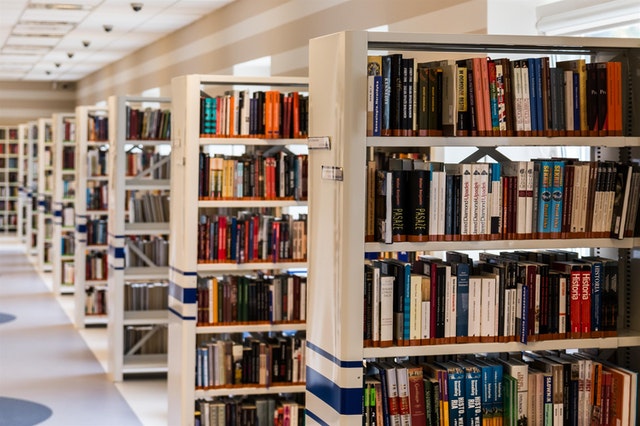 SMS (School Management System)
Nowadays in order to smoothly run the day to day operations in schools the conventional is not enough. Our SMS manages the entire tasks and also interconnects teachers, students, and parents in a single platform.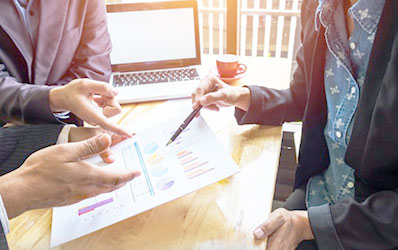 HRMS (Human Resource Management System)
Our HRMS aids companies to organize their human resource activities by eliminating the problems in the conventional systems.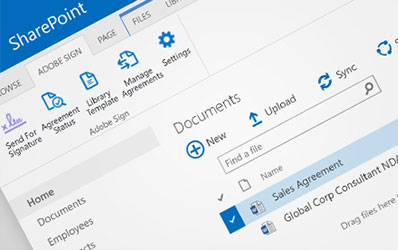 Microsoft SharePoint implementation
Implementing SharePoint requires a well-defined strategy with a careful analysis of business operations and goals. Our crew can help you with a well-designed plan that can be executed easily in different phases.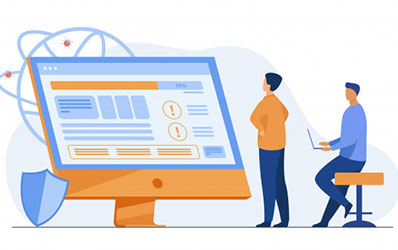 SAP Consulting, implementation & Support
SAP implementation can be a difficult process. It is a collection of practices and workflows intended to design, build and tune an SAP landscape. A poor implementation can affect your business badly. Hubrum makes this multistep process as simple as possible for your business.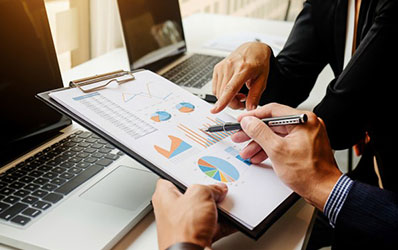 Project Management System
For the successful execution of a project, we need an effective Project Management System for estimating, planning, organizing, budgeting, scheduling, etc. Hubrum presents you with an integrated Project Management System that fits all business needs.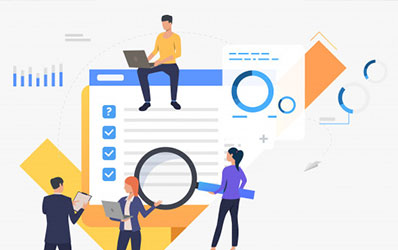 ATS (Applicant Tracking System)
Find the right candidate for the right position is crucial for recruiters.ATS tools make the hiring process easier by filtering a large number of resumes into most potential ones. 99% of Fortune 500 companies are using ATS for initial hiring procedures.